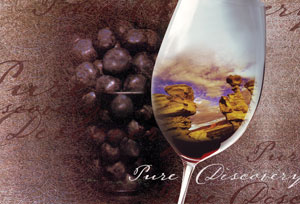 Personalised Wine Labels
"Weddings, parties, anything!!....."
Whatever the occassion, Squiggle Graphix has the perfect wine label solution.
"Made to Order", these wine labels are sure to impress.
Check out our extensive range of labels that have been designed for clients around Australia.
What do I do next?
Simply supply us with your *image/s and an idea of the text you would like to appear and we'll do the rest. We will respond to your enquiry with a quote depending on volumes required and complexity of artwork design. So let loose.....The only limitation we have is size.
*Your image can be a photograph, company logo or a hand rendered illustration. For printing purposes, the images need to be high resolution PDF, JPEG or TIFF files (resolution 300 dpi).
If you are unsure, why not contact us and we will be able to ascertain whether your image is of the correct quality.
Don't be concerned if you are stuck for ideas.......just a few words of text is usually enough to inspire a Squiggle label creation.
We also have access to a large range of affordable, quality cleanskin wines from various regions throughout Australia....so let us know if you'd like the "complete package". Of course, postage and delivery costs will vary depending on your location.
Please note that the minimum order is 1 dozen (either the labels solely or adhered to your choice of premium cleanskin wine).
Cheers